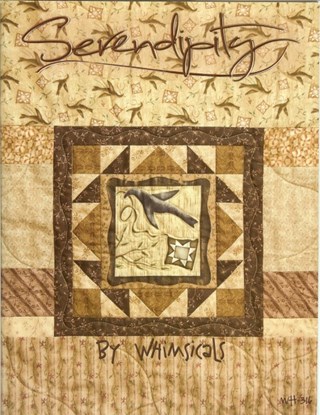 Serendipity Book Review
Serendipity Book has not been rated yet.
Write a review
Scroll Over Image for Close-up!
Serendipity Book
ProductID: ZB-WH316
By: Whimsicals Quilts ~ Terri Degenkolb, Whimsicals Quilts, Terri Degenkolb
A wonderful new book by Terri Degenkolb of Whimsicals.  This beautiful book contains instructions for more than a dozen projects, including quilts, wall hangings, pillows, purses and more!

Item Tags: Pollys Purse Parade Main, Wool Applique, Quilt Books, Pollys Purse Parade, Quilt Patterns, Books, Whimsicals, Quilts and Wool Applique, Whimsicals Quilts, Quilt Designs, Pattern, Book