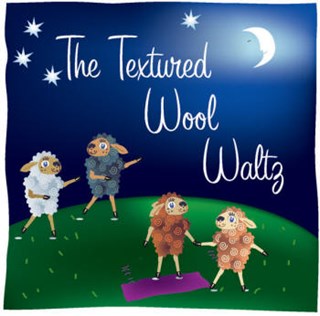 The Textured Wool Waltz Review
The Textured Wool Waltz has not been rated yet.
Write a review
Scroll Over Image for Close-up!
The Textured Wool Waltz
ProductID: ZM-NS003
$4.00
$5.00
Reservation Deposit
The Textured Wool Dance ... Club Members receive a monthly package containing a gorgeous 100% top quality textured 10-piece wool bundle, hand-dyed & felted to perfection. This is great stash builder program, and the wools you receive are perfect for Wool Appliqué and Penny Rugs, Rug Hooking, Quilting and Sewing Projects. The ten pieces measure approx 7" x 13", and all of the wools in the bundle are dyed together to ensure a consistent variety of textures that coordinate beautifully.

Monthly cost is $52.99 plus shipping, The pricing for club members is 10% below retail on this same wool. The wool bundles are automatically shipped at the beginning of each month.

Note: To ensure your enrollment in the auto-ship program, please do not pay via Paypal. You may cancel at any time- please contact us two weeks prior to next shipment. $5 Club Membership Fee.
Item Tags: Naked Sheep Society, Kit of the Month, Pillows, Block of the Month, Wool Applique Kits, Wool 100, Kits, Homespun Hearth Special, Wool, Pattern, wool, handdyed wool, wool applique, rug hooking, felted wool, 100 percent wool, Christmas Club wool clubs, Kit
More Favorites Related to this Item:
Customers who bought this item also bought: