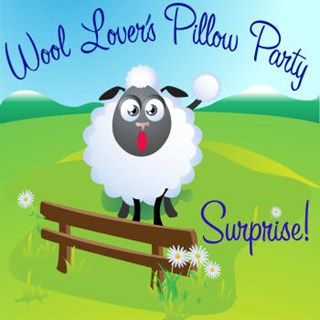 Wool Lover's Pillow Party Review
Wool Lover's Pillow Party has not been rated yet.
Write a review
Scroll Over Image for Close-up!
Wool Lover's Pillow Party
ProductID: ZM-NS002
$4.00
$5.00
Reservation Deposit

The Wool Lover's Surprise Pillow Party -- Club Members receive a monthly Surprise Wool Appliqué Pillow Kit delivered right to your door!  Featuring an exciting variety of top quality 100% wool pillow kits where colors are fresh and deeply saturated, designs are fun and unique, and wool lovers of all levels can join with confidence. 

These kits are designed to be sewn by hand or machine - you will love the results either way!  The Pillow Kit includes full-size patterns, and all of the hand-dyed, felted wool required to complete the pillow, including backing.  Thread/floss and pillow form not included.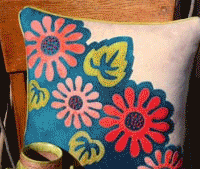 Just a sampling of the pillows to come!

Pricing
on the kits varies depending on the pillow size and wool requirements, and will range from $69.95 - $98.95 plus shipping.   These prices reflect sizes from 14"x18" to large 18"x18" pillows and reflects a 5% savings. 
$5 Club Membership Fee
Fabric Type: Wool & Silk
Item Tags: Naked Sheep Society, Kit of the Month, Pillows, Block of the Month, Wool Applique Kits, Wool 100, Kits, Homespun Hearth Special, Wool, wool, handdyed wool, wool applique, rug hooking, felted wool, 100 wool, Christmas Club wool clubs, Wool Club
More Favorites Related to this Item:
Customers who bought this item also bought: