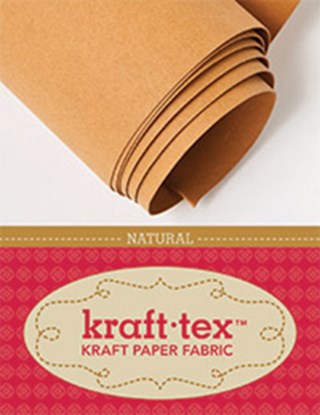 Kraftex Kraft Paper in Natural Review
Kraftex Kraft Paper in Natural has not been rated yet.
Write a review
Scroll Over Image for Close-up!
Kraftex Kraft Paper in Natural
ProductID: ZF-Kraftex-Natural
Wait until you get your hands on this rugged paper that looks, feels, and wears like leather, but sews, cuts, and washes like fabric!

Kraft-tex is supple, yet strong enough to use for projects that get tough wear. Use it to bring an exciting new texture to your craft-sewing projects, mixed-media arts, home decor, and bookmaking. Durable fiber-based texture softens and crinkles with handling and washing.

Kraftex is 19" wide and is sold by the yard.




Watch this video to see how versatile and special 'fabric' can be - so many ideas!


Item Tags: Kraftex
More Favorites Related to this Item: