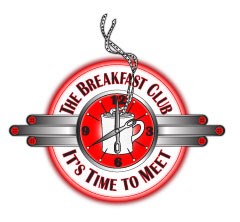 Homespun Hearth's Breakfast Club -Start Anytime! Review
Homespun Hearth's Breakfast Club -Start Anytime! has not been rated yet.
Write a review
Scroll Over Image for Close-up!
Homespun Hearth's Breakfast Club -Start Anytime!
ProductID: ZM-BClub
$10.00
Reservation Deposit
Do you need something to get you up in the morning or add bounce to your day? Well treat yourself to a yummy  'fiber' diet and join the All New Homespun Hearth Breakfast Club - where you are certain to get an extra great start and zizzy super strength each and every day!   This great new program features one of a kind quick and easy quilt designs,  made with 2 1/2" strips in creative and beautiful layouts.  

Every month you will receive a delicious Breakfast which includes Fabric 'Cinammon Rolls'  (rolls of 2 1/2" strip fabrics)', a receipe (pattern), tableware (borders & binding) and a Cup of Tea.* Each Cinnamon roll consists of 40) 2½ " strips of fabric from a gorgeous collection of fabrics, and the patterns are designed for your dining (quilting) pleasure.  Each design has easy-to-follow, full color instructions and diagrams

Plus, you will receive some delicious tried-and-true recipes!   These are perfect for those special breakfast occassions, and include all time favorites as well as new delicious temptations, including Mexican Fiesta Eggs, Belgium Waffles, Eggs Benedict, Pumpkin Pecan Waffles, Denver Omelets, & Grannies Granola and many more! 

Your breakfast will automatically be shipped early each month , and your credit card will be processed at that time.  These Cinnamon Rolls are very limited, so make your reservations today! 

The cost for each size breakfast is as follows:
Wall Hanging -$49.99 plus shipping costs
Generous Lap Quilt/Twin - $89.99 plus shipping costs
Full/Queen Size - $132.99 - plus shipping costs
King Size - $171.99 - free US shipping

Breakfast Club Quilt scheduled to ship on or about the 3rd of each month

BONUS:  Each month's pattern includes requirements and instructions for all of the above sizes, as well as a table runner size and placemat sizes.   You will have enough strips remaining to make at least one or two placemat sizes, and in some cases the table topper.
Please Note - While we accept Paypal for our products, we must have a Credit Card on file for all Block of the Month programs. Thank you for your understanding
Item Tags: Kit of the Month, Teresas Treasures, Exclusive Clubs, Block of the Month, Quilt Kits, Homespun Hearth Special, Quilts, Homespun Hearths Breakfast Club, Kit, Fabric, Quilt Kit
More Favorites Related to this Item:
Customers who bought this item also bought: