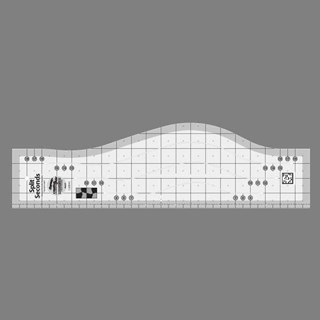 Split Seconds Ruler Review
Split Seconds Ruler has not been rated yet.
Write a review
Scroll Over Image for Close-up!
Split Seconds Ruler
ProductID: ZN-CGRKA5
This ruler cuts gentle curves on rectangles, squares, or pieced blocks from 7-18 inches. Cuts blocks in half vertically - with a curve, or cut the pieced curved units horizontally & piece into curved four- patches. Patented Non-Slip grip.
Item Tags: Birthday Club Signup, Quilt Birthday Club, Club, Clubs, Free Pattern, Free Gift, Free Quilt Patterns
Customers who bought this item also bought: