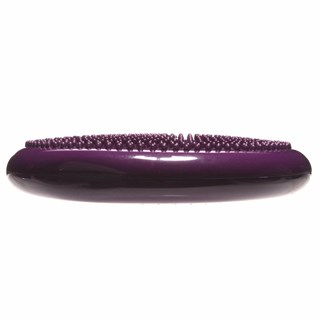 The Gypsy Quilter Sit Upon Review
The Gypsy Quilter Sit Upon has not been rated yet.
Write a review
Scroll Over Image for Close-up!
The Gypsy Quilter Sit Upon
ProductID: ZN-TGQ006
Sit comfortably for hours while quilting, sewing, reading, driving, and more. The Gypsy Sit Upon Can be used on hard or soft chairs, recliners, car seats or anywhere you sit for an extended period of time. This softly inflated flexible disc acts like an exercise ball - preventing fatigue and reducing pressure on the tailbone. Relieve lower back pain, strengthen your core muscles, and improve your posture the easy way. The nubby texture allows cool air flow and promotes improved blood circulation. Durable purple rubberized material remains soft and pliable. One size fits all!
Fabric Type: 100% Cotton Quilting Fabric
Item Tags: Quilter's Comfort Notions
More Favorites Related to this Item:
Customers who bought this item also bought: