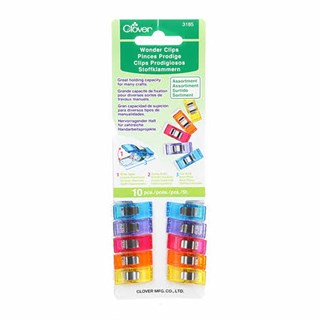 Rainbow Wonder Clips Review
Rainbow Wonder Clips has not been rated yet.
Write a review
Scroll Over Image for Close-up!
Rainbow Wonder Clips
ProductID: ZN-WC3185
An assortment of colors for an assortment of uses - 10 clips total.

Since their introduction primarily for seam binding on quilts, they have been adopted by crafters, beaders, scrapbookers, card makers and every craft where a third hand is needed to hold something down, together or in place. They make a great gift for any crafter or home sewer.
Item Tags: Favorite Sewing Accessories
More Favorites Related to this Item:
Customers who bought this item also bought: