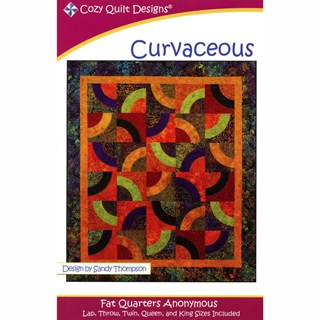 Curvaceous Pattern Review
Curvaceous Pattern has not been rated yet.
Write a review
Scroll Over Image for Close-up!
Curvaceous Pattern
ProductID: ZP-CQD-Curv
By: Tiffany Hayes
Made for fat quarters! Pattern, by Sandy Thompson and Cozy Quilt Designs, includes raw-edge applique instructions. This pattern makes a variation of sizes from Lap to Queen size.
Item Tags: Fun, bright pieced kits.
More Favorites Related to this Item: