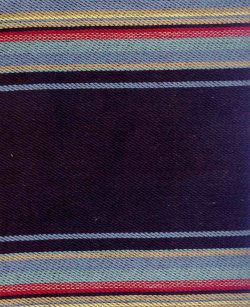 Scroll Over Image for Close-up!
Blackbird Designs Moda Twill - Fat Quarter -Aunt Luci's cottage - Large Black Stripe
ProductID: ZFFQ1-AL-101T
By: Blackbird Designs ~ Barb Adams & Alma Allen
This is a Fat Quarter of Blackbird Designs Shabby chic fabric, Aunt Luci's Cottage - a Twill stripe by Moda! Heavy weight twill Cotton, this FQ measures approx 18" x 21". We call this Vintage Alma & Barb! Great for Pillows, Quilts, and all of your Home-Dec needs!
Fabric Type: Twill
Item Tags: Fat Quarters, Quarter yard Fabric, Most Online Fat Quarters