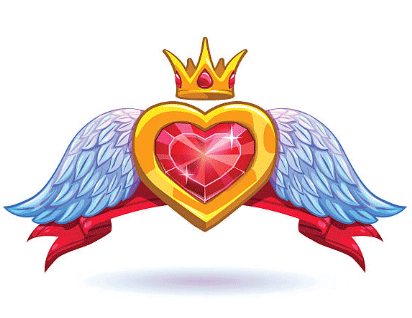 Homespun Hearth's Rewards Program
You asked for it - Here you are!

Back in 2008 we introduced our Exclusive Homespun Rewards program as a way to thank our Loyal Customers. We think it worked pretty well because over the next several years we awarded an astounding $92,675 back to you, our loyal customers! We are continually striving for fun, new, and exciting ways to thank you. You mean the world to us!



You may recall that we had certain 'levels' that could be attained (Queen, Princess, Duchess, Countess, & Lady-in-Waiting), and with those levels various amounts of spending power were attained. While it was fun while it lasted, we decided it was time to make things easier on you ... and us ... and so our webmaster has developed a much easier tool for you to gain and redeem your Homespun Rewards!


Earning Reward Points


Items Purchased = Reward Points = Money For More!

With our New and Enhanced Homespun Rewards program, you will earn a minimum of 3% in Homespun Reward points with every single purchase. This includes all Regular Priced Items, Sale Items, Block of the Month programs, Kits, Notions, Patterns, Books, Magazines, etc... you get it - every single item. Plus, we sometimes override those points with even greater points that you will earn - all automatically and easy!

The points earned are indicated on each product, and the actual amount you will earn (for instance say if you decide 1 yard of fabric is no where near enough, so instead you order 14 yards), know that you will earn those points for each yard of fabric purchased, so you will earn 14 times the number of points! So, if a yard of fabric has a value of 35 points, but you purchase 14 yards, you would add a whopping 482 points to your account balance!

The same holds true for those items that have options -- such as if you would like backing or thread for a kit. Those options will also get the same 3% minimum of points.

And yes, even with one of our 250+ Block of the Month programs and Mystery kits - you will still earn your points on those fun purchases, too . So, as you can see, you can very quickly earn some pretty nice purchasing power, don't you think?


Spending Reward Points


1 point = 1¢ = Free Money

After you have completed an order, if you take a peek in your account (http://www.homespunhearth.com/myaccount.asp), you will see your accumulated points. The next time you purchase anything online, you can elect to use those points, which are converted to a $$ value, for that order, or save them for another time. Please note that while you will be earning points on any and all Block of the Month programs, we are unable to apply any points toward your monthly programs.

When you are ready to use your earned points toward an order, simply click on the Homespun Rewards link in the shopping cart, or log into your account. Just click on the amount you would like to redeem (note- must have a minimum of 100 points - which is equal to $1 - to redeem any points), and then check out. Any unused points that you redeemed will still be available in your cart ready for use for 6 months before those expire. Any points that you keep in your account and do not redeem will not expire.
Reward Point Details




The Small Print ... Gotta Have It

Reward Points are awarded with each purchase.
You will also receive Reward Points with additional items purchased on a product, such as backing or thread.
Reward Points cannot be applied toward any applicable taxes or shipping charges.