New! Exclusive Glory Birds Minky Quilt Kit!
ProductID: ZK-Glory-Bird-Minky
By: Homespun Hearth Exclusive Design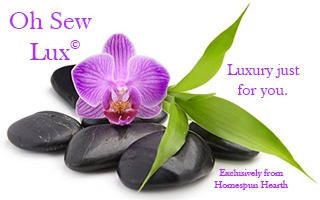 This quilt is the perfect quilt to show your patriotism. Perfect for President's Day, Memorial Day, Independence Day and Veteran's Day-- plus anytime you need to feel a bit more love for our country! Made from the softest deluxe snuggly cuddle and ultra plush minky fabrics, this quilt will certainly keep those fireworks in the sky! This snuggly quilt measures 56" x 76" Glory Birds..
Quilt Kit
The quilt kit includes all of the deluxe Minky fabric required to complete the quilt top of the quilt, including flannel binding. The dual instructions also provide you the option for regular quilt piecing, or you can also select to Quilt-as-You-Go.
Optional Backing
You can select the Quilts-as-you-Go Backing (60" x 80" - $48.78) or Traditional Backing (75" x 90" - $59.80). Note: You will need the backing for the Quilt-as-you-Go option before you being piecing the quilt top.
Fabric Type: 100% Cotton Quilting Fabric
Item Tags: Teresas Treasures, Quilt Kits, Quilt Fabric, Shannon Fabrics, July 4th
*Please Note
-
Layaway available on this item