Mooncatcher Quilt Kit - a Judy Niemeyer Design!
ProductID: ZK-JN-Mooncatcher
$429.92
Complete Fabric Kit
The Mooncatcher Kit
A Paper Piecer's favorite, this Judy Niemeyer's Mooncatcher Paper Pieced Pattern and Anthology's Rainbow Collection fabrics are a match made for this delightful quilt! We have added the black metallic star fabric for the borders to add a lot of depth to this quilt - just like the night sky! Be sure to scroll your mouse over the image for a much closer look at these beautiful fabrics.
Mooncatcher Kit Details
This quilt kit, finishes as a large 99" x 99", and the quilt kit includes all of the fabric to complete the quilt top as shown, including binding. Backing fabric and pattern are sold separate.
The kit is organized so that much of of the guess work and preparation is done ahead for you - the fabrics are separated into first cuts within each section and also labeled for your convenience. That's more than 100 pre-cuts for this design layout!
Mooncatcher Pattern
The Judy Neimeyer Mooncatcher pattern is required to make this quilt, and is sold separately here. The Mooncatcher pattern Includes instructions and all required Foundation Papers.
Mooncatcher Crystal Pack
This is a gorgeous set of Hot Fix crystals that will totally make this quilt sparkle! The optional pack has 2400 Crystals, in the rainbow colors as well as the diamond color crystals.
Homespun Hearth Exclusive Judy Neimeyer Starter Pack
We also have a HSH Judy Neimeyer Starter Pack available that you may find useful. This is a collection of some of the items that you will likely need to make this quilt; pack includes a 6" and 12" long add-a-quarter-ruler, fabric/paper glue, fabric/fabric glue with a refill, and a 12" x 12" template plastic.
Twinkle Backing Fabric
We are pairing the below Twinkle fabric for the optional backing. This is a brand-new fabric, and will ship in early January. No additional US Shipping costs will apply - our International Friends will receive a 20% Shipping Discount.
SPECIAL ORDER BACKING FABRIC - SHIPS JANUARY: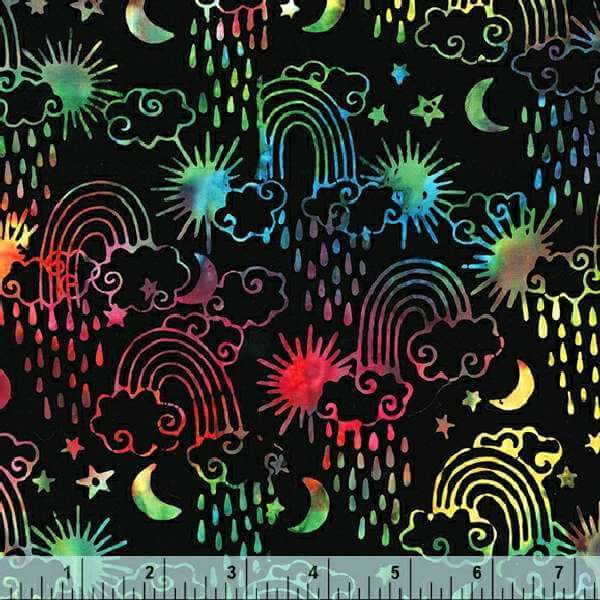 Item Tags: Paper Pieced Quilt Kit, Judy Neimeyer Quilts
*Please Note
-
Layaway available on this item