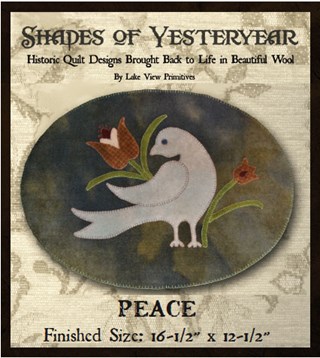 Peace Penny Rug Review
Peace Penny Rug has not been rated yet.
Write a review
Scroll Over Image for Close-up!
Peace Penny Rug
ProductID: ZK-LVPeace
From the Shades of Yesteryear Series by Lakeview Primitives, this beautiful Hand-dyed Wool Pennyrug measures 12 1/2" x 16 1/2". The kit includes all of the hand-dyed wool required to complete the Penny Rug as shown.
Item Tags: Wool applique kits