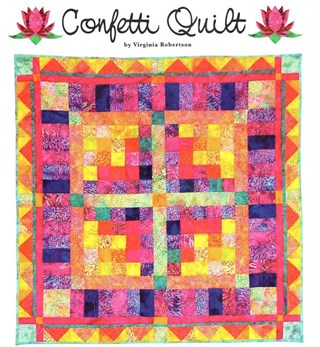 Confetti Quilt Kit Review
Confetti Quilt Kit has not been rated yet.
Write a review
Scroll Over Image for Close-up!
Confetti Quilt Kit
ProductID: ZK-PM-Confetti
A fun quilt kit that is loads of fun with lots of bright colors. This kit features 24 Princess Mirah batik fat quarters and is quite lovely when finished up. The kit includes the instructions, batiks and the binding fabric to complete the quilt top.
Item Tags: Batik quilt kits
*Please Note
-
Layaway available on this item
More Favorites Related to this Item:
Customers who bought this item also bought: