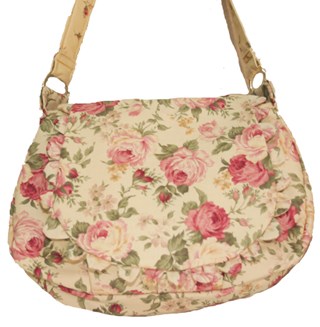 Scroll Over Image for Close-up!
Vintage Find! Prairie Rose - Lecien Light Rose Floral Purse Kit
ProductID: ZK-SB830-LtRose
A great 'girlie' style by Fig Tree quilts and combined it with a gorgeous Lecien Floral Fabric to create this sweet but classic look. This kit inludes the Lecein fabric as shown, lining fabric and D-Rings required to complete the purse as shown.

Fabric Type: 100% Cotton Quilting Fabric
Item Tags: Pollys Purse Parade Main, Pollys Purse Parade, Teresas Treasures, Exclusive Clubs, Purse Patterns, Purse Kits, Lecien Japanese Fabrics, Purses and Totes, Kit, Purse Kit, Lecien Kit, Fig Tree Quilts Purse Design, Free Gift
Customers who bought this item also bought: