Exclusive Heaven's Above Complete King Size Quilt Kit - Includes Backing
ProductID: ZM-Heavens-Above-KING
$17.99
Reservation Deposit
Featuring the galactical Cosmos Fabric Collection by Jason Yenter for In The Beginning Fabrics, these fabrics appear to be glowing in all of their majesty, and are perfect for this beautiful celestial quilt! We've also included a gold metallic fabric for those twinkling stars up in the sky.
Heaven's Above
There are 2 size options for this quilt - this is for the King Size, measuring 106" x 110",
and you can find the Queen size, measures 95" x 90", here.
This quilt is perfect for the advanced beginner or intermediate quilter, and features regular piecing as well as blocks that require the Tri-Recs Ruler (included with the kits!). The kits include all of the Cosmos fabric required to complete the quilt in the specified size, including binding AND Coordinating Backing. The easy-to-follow instructions are included and necessary pre-printed paper piecing papers for two blocks are also included.
Block of the Month
This is a 7 month Block of the Month, and the cost is $64.65 per month plus shipping costs and the initial reservation deposit.
All at Once
This is also available as an All at Once. The cost is $452.55 plus the initial reservation deposit. US Shipping is Free with this All at Once Kit, the backing is included, and our International Customers will receive a 20% shipping discount.
Cosmos Crystal Pack
We also have an exclusive Cosmos Hotfix Crystal Pack -- a total of 1000 crystals for you to really make your quilt and stars sparkle! The cost is $135 and it will ship with your first month.
Fun Facts about our BOM Programs
•Should you be participating in more than one BOM with us, we will combine your orders to save you on shipping costs!
•Also, please note - while we do accept Paypal for the Reservation Deposit, we will need a credit card on file for the duration of the program.
•Shipping - we will ship insured, and if the blocks weight allow, it will be 1st class insured, otherwise Priority flat rate.
•Reservation fees are part of the overall cost of the program and are non-refundable.
•For optional items that you reserve, these will be charged and ship on the first month.
•Finally, should you make a mistake on your block, and if we have the fabrics in stock, we will replace the fabric
at no extra cost to you!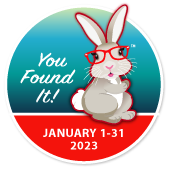 Item Tags: Block of the Month, Intermediate Quilters
More Favorites Related to this Item:
Customers who bought this item also bought: