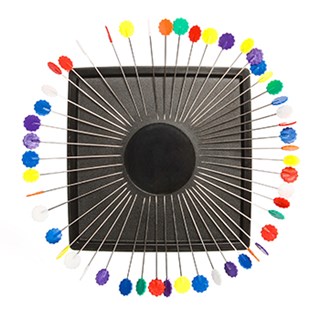 Zirkel Magnet Review
Zirkel Magnet has not been rated yet.
Write a review
Scroll Over Image for Close-up!
Zirkel Magnet
ProductID: ZN-Zirkel
The Zirkel is a Magnetic Pin Holder that repels items to the outside edges in a sunburst pattern for easier pickup. This is one of my favorite new sewing machine notions! 4in square and heavy duty. Great gift idea, too!
Afraid of getting a magnet near your computerized sewing machine? Click the link and see what it would really take to ruin a computerized sewing machine!
Click Here to Read.
Item Tags: Sewing Tools, Quilter's Magnet
More Favorites Related to this Item:
Customers who bought this item also bought: