Aurifil Thread - The Mark Lipinski Intermediate Collection
ProductID: ZNT-AF2812ML
Featuring 12 of Mark Lipinski's favorite threads, the Intermediate Collection includes a variety of Aurifils superior threads - including neutrals, varigated, and colors, each 820 yards, 28wt.
This thread is terrific for hand or machine quilting, top stitching, filling in areas on your machine embroidery, lace making, redwork, and serging! Plus, Aurifil threads are practically lint free, have the flatest seams and least bulk that you can find, and you will finish your project with the least breakage as well!
This easy-to-organize case will keep your threads neat and orderly - what can be easier?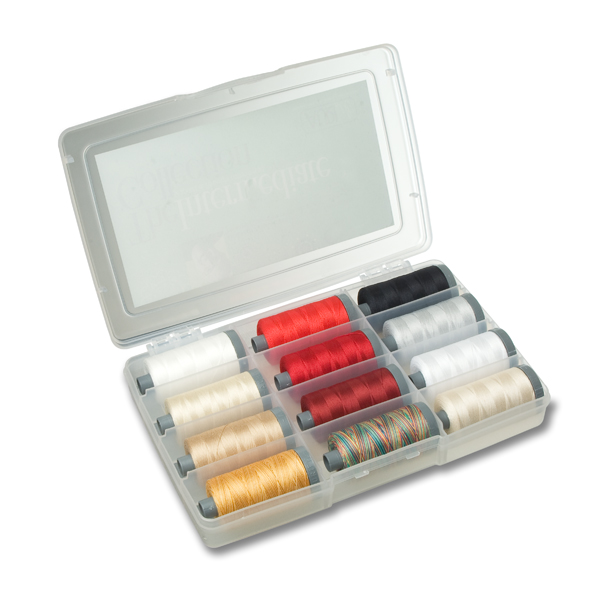 Aurifil - threads to match your passion!
Item Tags: Thread, Aurifil Thread, Thread, Quilt Thread, Aurifil Mako, Mark Lipinski, Fabric, Italian Thread, Quilt Thread Spool
*Please Note
-
Layaway available on this item
More Favorites Related to this Item: