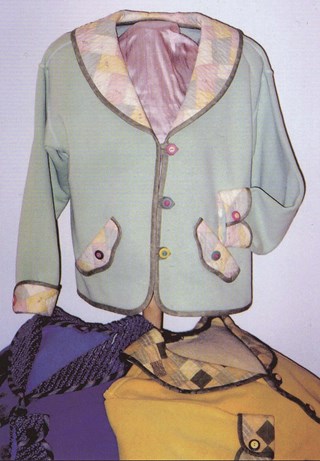 California Batik Collar Coat Pattern Review
California Batik Collar Coat Pattern has not been rated yet.
Write a review
Scroll Over Image for Close-up!
California Batik Collar Coat Pattern
ProductID: ZP-CCoat
By: P3 Designs
Now you can have a favorite go-to coat -- something just light enough to take off the chill, and pretty enough to want to wear year-round! You start with a sweatshirt, and with some pretty batiks, adorable buttons, and some quick slish, slash, and sewing, you have this beautiful 2 large pocket and easy button loop design by Pearl Pereira! You pick and choose which parts you want ... starting with the Sweatshirt, then the batiks, notions, and pattern.
First,
select your color and size sweatshirt. There are 11 colors of Authentic Pigment 100% preshrunk ringspun cotton, full cut, double needle stitched, 1" knit trim cuffs sweatshirts from which to choose.
Second,
choose if you want us to send you your Batik - Every coat will be unique - your own special batik that we will choose (2.5 yards), which will not be used for any other coat (as we have more than 700 batiks in the shop right now, and more coming every week, this is going to be fun for us, too!).
Third,
decide if you want us to top it off with 14 Hillcreek 'double' buttons and then the batting. And there you have it -
an all time favorite!
.
The customized kit includes your choice of color sweatshirt in the size you select - the batiks (includes collar lining), specialty Hillcreek buttons & batting are all optional.
The pattern is also optional
(in case you have it or want to make more than one of these beauties).
Please note that these kits take 2 - 3 weeks to ship (we receive our sweatshirts every other week, so your color/size may come in on the next truck).
Are you a savvy sewer and want to warm up your coat? Try putting in a fleece or minky liner - but we recommend going up in your size if you are going to add any kind of liner.
SIZE CHART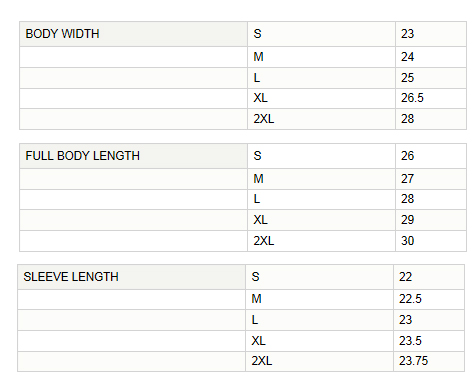 Item Tags: Wearables, Authentic Pigment
More Favorites Related to this Item:
Customers who bought this item also bought: