What our Customers Read...
What our Customers Need...
What our Customers Want...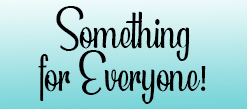 What our Customers Love...
Free US Shipping on Order $200+ (with the exception to deep discount sales where we are not able to offer free shipping)
Homespun Rewards earned with Every Order
Highest Quality Customer Service
Unique & Exclusive Designs and Teresa's attention to detail.

Homespun Hearth Hot Spots

What our Customers Say...
I have been dealing with you for a few years now. You make everything so easy and the quality of the things I order from you is exceptional. If I ever have a question it gets answered in a timley manner. The time it takes for you to ship an order is minimum. I get excited about a quilt order it and I know that withinn a few days i know I will be working on it. Keep up the good work.