What our Customers Read...
What our Customers Need...
What our Customers Want...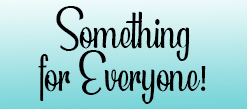 What our Customers Love...
Free US Shipping on Order $200+ (with the exception to deep discount sales where we are not able to offer free shipping)
Homespun Rewards earned with Every Order
Highest Quality Customer Service
Unique & Exclusive Designs and Teresa's attention to detail.

Homespun Hearth Hot Spots

What our Customers Say...
I received my Divine Pendant Pack today and am over the moon! I sent an email earlier asking about the pattern for my Too Happy Quilt. Please forgive me, I didn't read all the instructions and have downloaded the pattern and the quilt is nearly finished! Thank you again for your prompt response. Happy New Year to Liz, Teresa and staff.