What our Customers Read...
What our Customers Need...
What our Customers Want...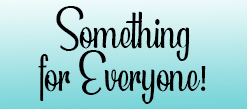 What our Customers Love...
Free US Shipping on Order $200+ (with the exception to deep discount sales where we are not able to offer free shipping)
Homespun Rewards earned with Every Order
Highest Quality Customer Service
Unique & Exclusive Designs and Teresa's attention to detail.

Homespun Hearth Hot Spots

What our Customers Say...
Thank you so much for this mystery quilt. I LOVE IT!! I thoroughly enjoyed this pattern. I was a little unsure about the slash, but had faith and it turned out great. I have just the outside border to add and it will be a complete top. Diane who needs to go carefully cut her borders.