What our Customers Read...
What our Customers Need...
What our Customers Want...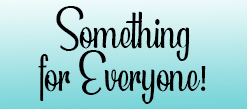 What our Customers Love...
Free US Shipping on Order $200+ (with the exception to deep discount sales where we are not able to offer free shipping)
Homespun Rewards earned with Every Order
Highest Quality Customer Service
Unique & Exclusive Designs and Teresa's attention to detail.

Homespun Hearth Hot Spots

What our Customers Say...
Hello. I want to tell you that I truly truly enjoyed searching for your bunny. Loved how you had her hopping all over the place. :) It made me laugh and smile the whole way through, plus, I got to browse on pages that I probably wouldnt have looked at because I would only be looking for the bunny. Good Job and you have a nice site too.