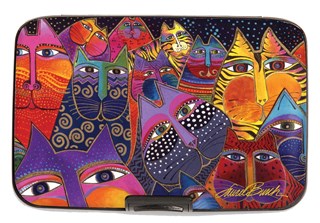 Fantasiticats Armored Wallet Review
Fantasiticats Armored Wallet has not been rated yet.
Write a review
Scroll Over Image for Close-up!
Fantasiticats Armored Wallet
ProductID: ZG-LB71922
Protect your finances and identity from electronic theft by keeping your credit cards and IDs in this RFID blocking pocket wallet. Perfect for daily use and travel!

Your cards, IDs and photos are safe from bending and outside damage in this case made from high-quality, smooth aluminum

Measures 4.25"L x 3"W x 0.8"H
There are six pockets inside that fan out for ease of use.

This an official Laurel Burch design.


Item Tags: Quilting Gifts and Entertainment
Customers who bought this item also bought: