New! Exclusive Unicorns & Bubbles Minky Quilt Kit!
ProductID: ZK-Unicorn-Bubbles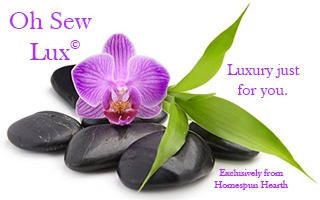 This quilt is the perfect quilt for any little girl in your life who loves unicorns (and don't we all?). Made from the softest deluxe snuggly cuddle and ultra plush minky fabrics, this quilt will certainly keep your little joy cozy with unicorn and bubbles dreams! This snuggly quilt measures 60" x 70" and the luscious pinks, purples, and lavenders bring out the colorful Unicorns.
Quilt Kit
The quilt kit includes all of the deluxe Minky fabric required to complete the quilt top of the quilt, including flannel binding. The dual instructions also provide you the option for regular quilt piecing, or you can also select to Quilt-as-You-Go.
Optional Backing
You can select the Quilts-as-you-Go Backing (60" x 72" - $45.74) or Traditional Backing (75" x 90" - $59.80). Note: You will need the backing for the Quilt-as-you-Go option before you being piecing the quilt top.
Fabric Type: 100% Cotton Quilting Fabric
Item Tags: Teresas Treasures, Quilt Kits, Quilt Fabric, Shannon Fabrics, Teen Scene, Free Gift
*Please Note
-
Layaway available on this item
Customers who bought this item also bought: