Holiday Lights Lap Size Quilt Kit - Includes Backing!
ProductID: ZK-Winter-Holiday-Lights
By: Susan Rooney
This is an adorable quilt by Susan Rooney -- sure to bring a smile each and every holiday. The quilt kit starts with a beautiful digitally printed panel that is easily divided into the window scenes. The quilt is perfect for the daring beginner and a quick project for the seasoned quilter, too! This is a great companion to the Winter Lights Quilt Kit, also available. The adorable Snowman gazes to the moon and star, and the deep colors of this digitally printed fabric are so bright and cheery, too!
The finished quilt measures 60" square, and the kit includes all of the fabric required to complete the quilt top as shown, including binding and easy-to-follow instructions.
Coordinating backing is also included!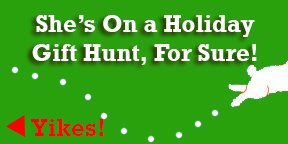 Item Tags: Christmas Quilts, Beginner Christmas Quilt
*Please Note
-
Layaway available on this item
More Favorites Related to this Item:
Customers who bought this item also bought: